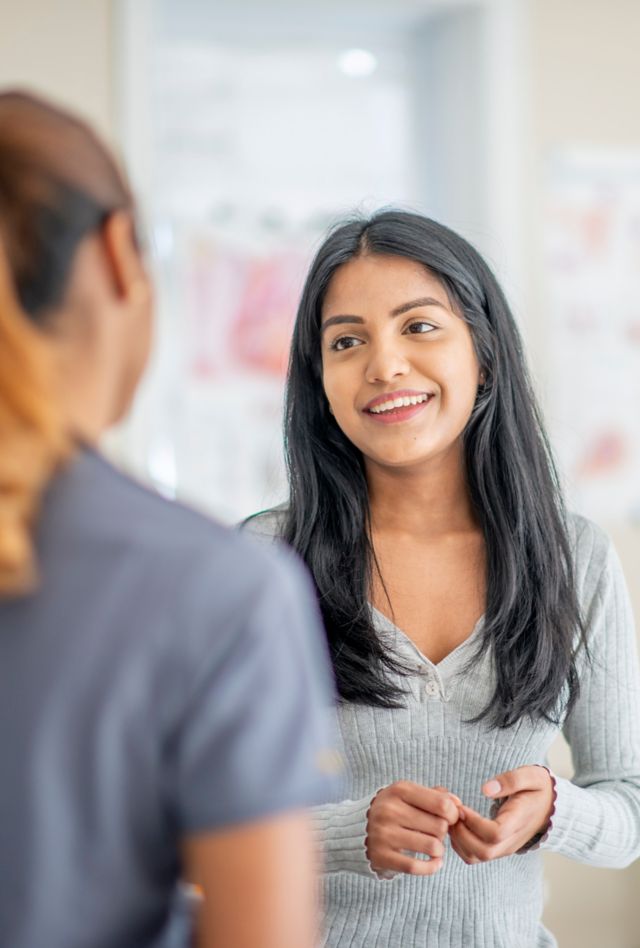 Problem
How are reproductive health care access and contraceptive use affected by statewide initiatives and policy changes? 
Population-based surveys are needed to monitor the impact of recent changes in reproductive health policy and the implementation of statewide initiatives to encourage the use of long-acting reversible contraception (LARC) on reproductive health outcomes. The Delaware Contraceptive Access Now (DelCAN) and the Choose Well initiative in South Carolina represent statewide programs designed to increase awareness of and use of LARC contraceptive methods. In the other states, changes in funding for publicly funded family planning clinics may impact service delivery and reproductive health care outcomes.

Solution
Repeated cross-sectional and longitudinal panel surveys provide insight into conceptive use and access to reproductive health care.
NORC developed and fielded a mixed-mode, multi-year survey in Alabama, Arizona, Delaware, Iowa, Maryland, New Jersey, Ohio, South Carolina, and Wisconsin. NORC designed an address-based sample in each state and invited women aged 18-44 residing at the sampled addresses to participate in a baseline survey. Women completed either a web-based or paper-and-pencil questionnaire. Women who participated in the baseline were eligible to complete up to three annual follow-up surveys. The final year of the study consists of a cross-sectional general population survey, mirroring the baseline survey methodology.   

The Survey of Women questionnaire has evolved to capture how the COVID-19 pandemic and the U.S. Supreme Court ruling in Dobbs v. Jackson Women's Health Organization have impacted reproductive health care access, delivery, and reproductive health outcomes. In addition, the project has implemented other methodological improvements to improve efficiency and response rates, such as the type and conveyance of monetary incentives.
Result
Evaluation teams at separately funded organizations analyze the data to monitor how key sexual and reproductive health metrics change over time. 
NORC disseminates the survey data via the Survey of Women Survey Hub to evaluation teams at the Guttmacher Institute, East Tennessee State, Ohio State, and the University of Maryland. These teams use the data to assess and track reproductive health care outcomes and contraceptive use in the nine states. Each team publishes findings in peer-reviewed journals and presents them at professional conferences.
Explore NORC Health Projects