Jennifer Benz
Pronouns: She/Her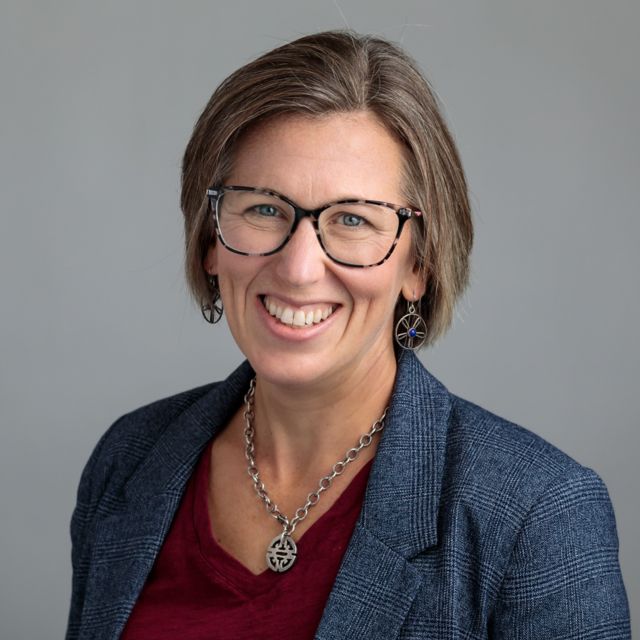 Jennifer is a political scientist whose research focuses on public opinion and elections, survey methodology, and media attitudes.
Jennifer is vice president of Public Affairs & Media Research at NORC at the University of Chicago and deputy director of The Associated Press-NORC Center for Public Affairs Research. She currently serves as the project director for AP VoteCast and as principal investigator of the Media Insight Project, AP-NORC's research collaboration with the American Press Institute.
Jennifer has managed and conducted survey research on a variety of topics including the public's priorities and attitudes toward government, trust in news and attitudes toward journalism, and race and ethnicity. With training and experience in political science, social psychology, and public health, Jennifer's research uses an interdisciplinary approach in both theory and method, and much of her research complements survey research with qualitative and experimental methods. She has a successful track record of distilling and packaging complex research for different audiences including journalists, policy makers, and the mass public.
Jennifer has also published research on the relationships between interest organizations, PACs, and public policy, with a particular focus on state-level politics and policy. Prior to joining the AP-NORC Center, Jennifer worked as a research scientist for NORC's Public Health research department where her project work focused on issues in health disparities, access to primary care, and the dissemination and evaluation of comparative effectiveness research (CER).
Her research has been published by Georgetown University Press, Public Opinion Quarterly, Health Affairs, Digital Journalism, and State Politics and Policy, among others. She has been featured in the New York Times, Associated Press, NPR (national and affiliates), CBS and local radio outlets, Newsweek, USA Today, the LA Times, and for specialty media projects such as the Code Switch project at NPR.
Jennifer is active with the American Association for Public Opinion Research and serves as the co-chair of the AAPOR Transparency Initiative, among other committees. She also serves on the Community Advisory Board for Hawaii Public Radio.
Education
PhD
University of North Carolina