Curriculum & Learning Improvement Project Consortium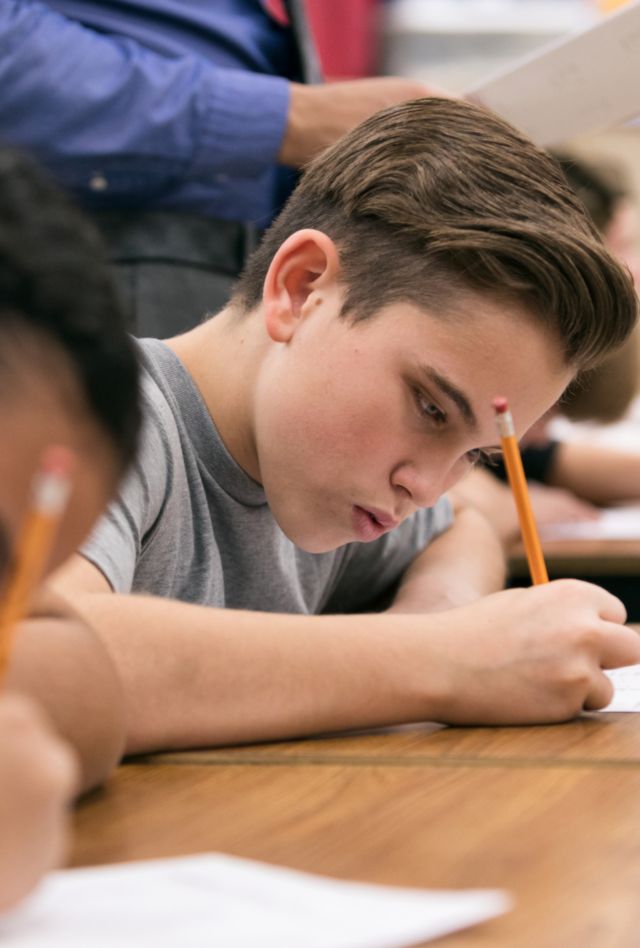 Middle school math can be a barrier for historically marginalized students. 
Disproportionate numbers of middle school students who are Black, Latino/Latina, or poor arrive in high school ill-prepared for rigorous college-preparatory math courses. The ability to succeed in these high school math courses has been linked to success in postsecondary schooling and lifelong opportunities. Without access to high-quality middle school math courses, the paths to reaching their full potential are limited for students in these historically marginalized groups. 

NORC leads a data-sharing consortium to provide real-time insights on math instruction. 
To make middle school math instruction more impactful for Black, Latino/Latina, and economically disadvantaged students, the Gates Foundation awarded NORC at the University of Chicago a grant to lead the Curriculum and Learning Improvement Project (CLIP) consortium. The consortium is building an innovative ecosystem that combines data from an existing Learning Management and Student Information System with metadata from curriculum providers. 

Historically, members of the consortium had access only to their own data. CLIP will enable data-sharing among members, making the collection and application of information faster, easier, and more actionable for content developers and practitioners. The data ecosystem will provide teachers, principals, school districts, state education leaders, curriculum developers, and researchers with real-time insights into how middle school math materials are being used in classrooms. It will also allow users to link curriculum implementation to achievement outcomes and make better-informed instructional decisions, with a specific focus on students from historically marginalized populations. In addition, the ecosystem will provide researchers with an infrastructure to conduct evaluation activities more quickly and efficiently.  

The collaboration will serve as a model for replication beyond middle school math. 
Once CLIP's ecosystem is deployed and tested in the pilot sites, it will be expanded to additional subject areas and grades nationwide.

Project Leads
Senior Research Scientist

Senior Research Methodologist
Explore NORC Education Projects