Tribal Health Profession Opportunity Grants (HPOG) 2.0 Evaluation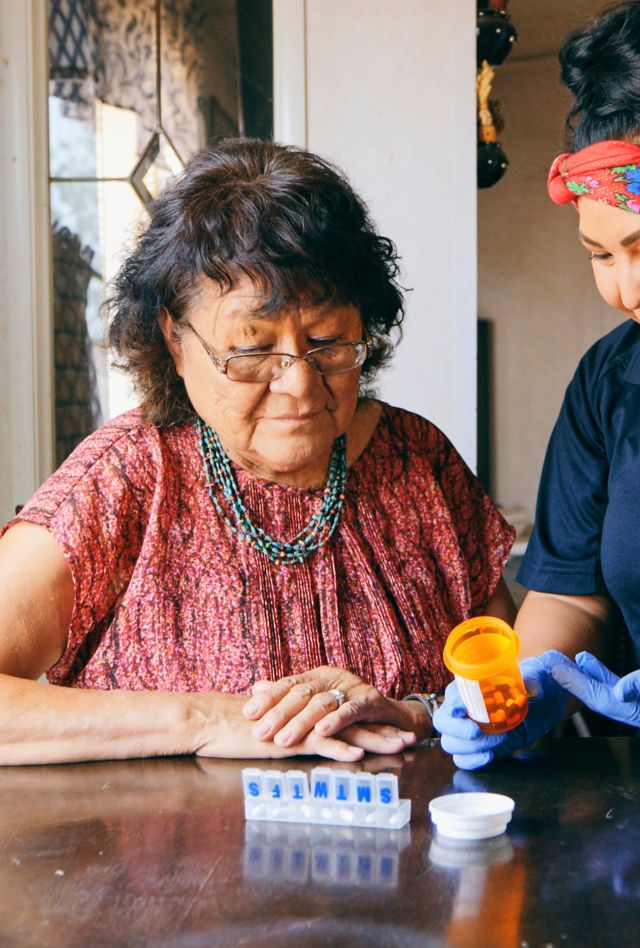 Problem
Conducting a strengths-based and collaborative evaluation.
In 2015, the Administration for Children and Families, within the U.S. Department of Health and Human Services, awarded a second round of five-year Health Profession Opportunity Grants (HPOG 2.0) to 32 grantees nationwide, including five tribal organizations. The goal of the HPOG 2.0 program is to provide high-quality education, training, and services to Temporary Assistance for Needy Families (TANF) recipients and low-income individuals that lead to well-paying and in-demand occupations in the health care field. The authorizing legislation for HPOG called for a comprehensive evaluation of the demonstration projects funded under this program, resulting in national and tribal evaluations. Abt Associates conducts the national HPOG 2.0 evaluation. NORC at the University of Chicago conducted an implementation and outcome evaluation of the Tribal HPOG 2.0 Program. Our evaluation provided an in-depth assessment of the programs administered by tribal colleges, health and human services organizations, and a tribal government.
Solution
Balancing scientific methods with culturally appropriate approaches.
Grounded in community-based, participatory research principles, NORC collaborated with the grantees and subject matter experts to design the evaluation and ensure it was culturally responsive and scientifically grounded. NORC worked closely with the grantees to develop relationships with program staff, implement an approach that respected tribal research protocols, create data collection protocols responsive to the grantees' questions and sensitive to participants' experience, and carry out data collection, analysis, and interpretation. 

The research questions focused on the programs' structure, processes, and outcomes and examined change over time, including the effect of the COVID-19 pandemic. The evaluation used a mixed-methods approach. Qualitative data included focus groups with participants and interviews with program staff, instructors, partners, employers, and participants. Quantitative data came from the HPOG 2.0 Participant Accomplishment and Grant Evaluation System, a management information system used by all HPOG 2.0 grantees to record participant characteristics and outcomes.
Result
Creating pathways for participant success.
Grantees used a career pathways framework to provide postsecondary training to participants. All grantees implemented a career pathway in nursing, with opportunities for entry-level training and employment as a certified nursing assistant and mid-to-higher-level opportunities as a licensed practical nurse (LPN) or registered nurse (RN). They formed partnerships with educational institutions and workforce development organizations to deliver training across their service areas. They provided support to meet participant needs, such as tutoring, transportation, food assistance, and job search assistance. 
Tribal HPOG 2.0 participants were typically low-income women in their 20s and 30s, many with dependent children. Most participants (61 percent) identified as American Indian/Alaska Native. Many participants (69 percent) completed at least one health care training. Forty-two percent of participants obtained employment after enrollment, with most working as nursing assistants, medication technician/aides, LPNs, and RNs. Many participants shared that they realized their education and employment goals through HPOG 2.0.
Learn More About this Evaluation
For more information about the Tribal Evaluation of the 2nd Generation of Health Profession Opportunity Grants:
Project Point of Contact
Senior Fellow
hafford-carol@norc.org
301-832-2351
Explore NORC Education Projects