Physician-Focused Payment Model Technical Advisory Committee (PTAC)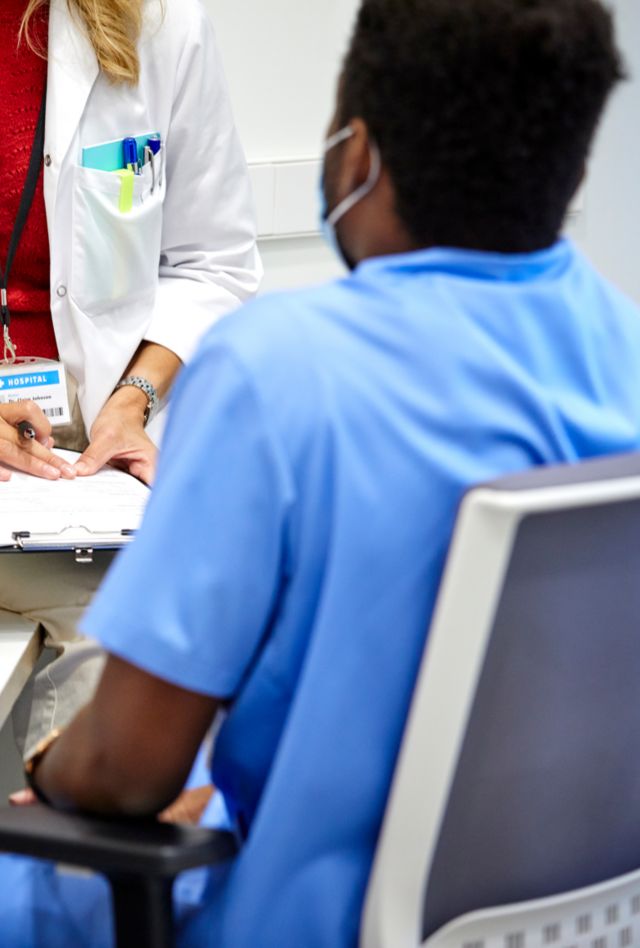 Medicare's current fee-for-service system is costly and fails to deliver world-class health care consistently and equitably. 
Medicare reform efforts have generally focused on systems and hospitals, encouraging efficiencies and emphasizing preventive care to save money, promote equity, and upgrade quality. Lawmakers worry this approach may not support health care specialists, such as cardiologists, optometrists, and oncologists, who are integral to care for our aging population.
NORC facilitates rigorous consideration of new, physician-generated ideas in health care reform.  
Congress created PTAC to solicit proposals from clinicians for Medicare reform, with a focus on modernizing traditional fee-for-service reimbursement for care.
In 2018, HHS commissioned NORC at the University of Chicago to provide a broad range of services to support PTAC's work. We analyze incoming proposals, prepare claims-based and literature-based research, and provide information so PTAC members can make informed decisions. In addition, we handle compliance with regulatory and administrative rules and logistics required for federal meetings and public hearings under FACA.
PTAC has received dozens of proposals from associations, health systems, universities, physician practices, and individual doctors. NORC has prepared written analytic reports for 35 of the proposals for officials at HHS and CMS. In addition, at PTAC's direction, NORC now works under HHS to organize learning sessions for PTAC that explore the topics raised by the proposals to analyze promising ideas, in areas such as population-based total cost of care, care coordination, social determinants of health, telehealth, and digital health.  
NORC's rigorous analyses identify avenues for transformational change.
NORC's assessments of payment model proposals as well as key themes raised across proposals, including care coordination, social determinants of health, and population-based total cost of care models provide vital information and fresh perspectives to PTAC on ways to reform Medicare. This information has the potential to transform the entire health care system by lowering costs, improving quality, strengthening health equity, and increasing patient and caregiver satisfaction.
Learn More About the Project
PTAC's recommendations and a full library of associated reports and analysis are available on the ASPE website:
Related Tags
Departments, Centers & Programs
Research Divisions
Task Leads
Kathleen Taylor
Project Manager, Lead for Task 1
(Program Management)
Charlie Patton
Lead for Task 4
(Technical Support: Proposal Review & Analysis)
Alicia Tabliago
Lead for Task 2
(Operational Support: Stakeholders)

Megan Coffman
Lead for Task 5
(Technical Support: Quantitative & Qualitative Analysis)
Amy Amerson
Lead for Logistics and Task 3
(Operational Support: Committee)
Explore NORC Health Projects