Faith After the Pandemic: How COVID-19 Changed American Worship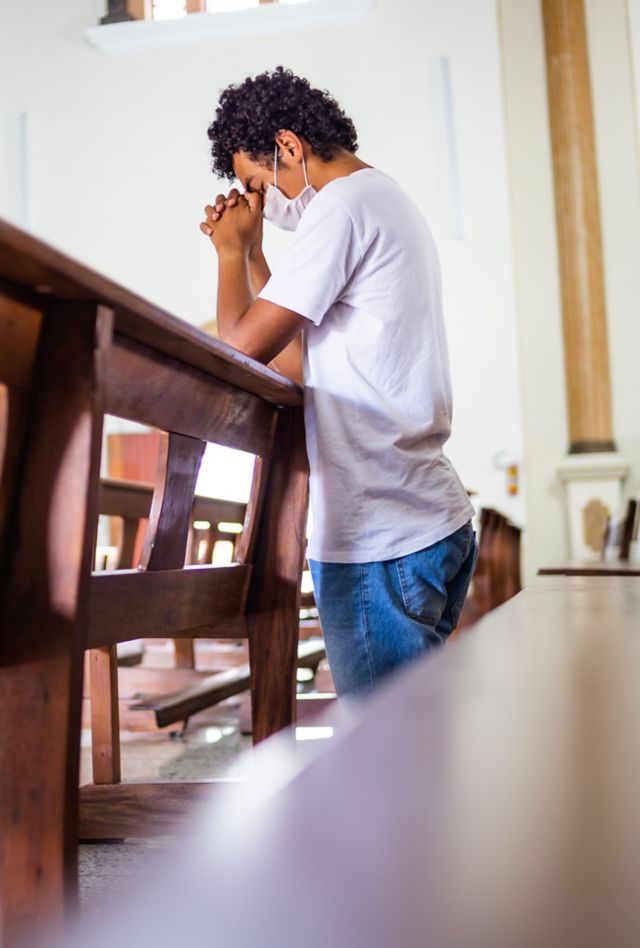 What are the long-term effects of the pandemic on Americans' religiosity?
The COVID-19 pandemic led many religious organizations to pause in-person worship services. The result of shifting to online or outside services or stopping services all together led to a decline in religious attendance compared to pre-pandemic. This study examines the full effects the pandemic had on religiosity and religious attendance.
Used data collected pre-pandemic and Spring 2022.
The Religion Benchmarks study was conducted by NORC for the American Enterprise Institute (AEI) Survey Center on American Life to understand changes in religion over the course of the pandemic. The study used data from the same AmeriSpeak panelists collected between 2018 and March 2020 (pre-pandemic) and again between February and April 2022 to understand changes in religiosity and religious attendance over time.
Religious identity remained largely the same and religious attendance declined.
Religious identity remained stable through the pandemic. However, religious attendance was significantly lower in the Spring of 2022 than it was pre-pandemic. Conservatives, adults age 50 and older, women, married adults, and those with a college degree were more likely to attend than other groups in both time periods. While most adults continued to attend at the same rate as before the pandemic, 22% decreased attendance and 11% increased attendance between the two time periods.
Data were collected from AmeriSpeak panelists pre- pandemic and Spring 2022.
Explore NORC Public Affairs Projects