Booth School of Business Faculty Climate Survey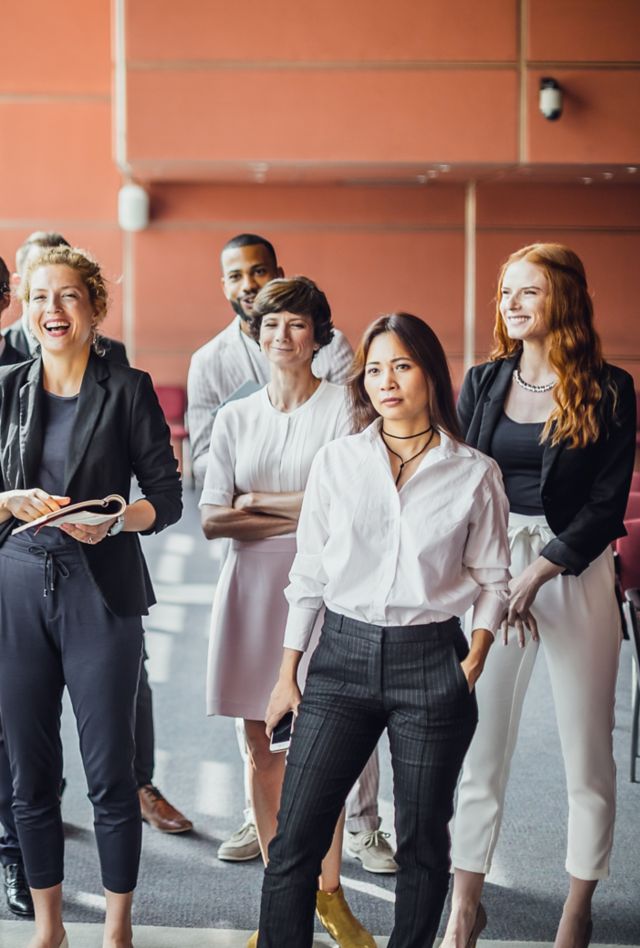 Colleges and universities strive to create equitable and inclusive campus environments, not only for their students but also for their staff and faculty. Positive workplace cultures promote the overall success of faculty and the institution. Because individual faculty members experience professional cultures differently, many institutions have identified a need for more focused, nuanced studies of the professional workplace environment for their faculty. This study will provide administrators with the insight needed to inform policies and practices that will benefit its faculty.
The University of Chicago Booth School of Business has partnered with NORC to conduct an in-depth climate study of its faculty. NORC will administer a survey to all current and recently departed faculty members in Spring 2023. NORC will analyze the results of the survey and provide a final report to the Booth School of Business, which plans to use the information to improve the workplace experiences of all its faculty members. 
Learn More About the Study
AIf you have any questions or concerns pertaining to your participation in this research study, please contact NORC by email or phone.
All current and recently departed faculty in the following categories are being invited to participate in the survey:
Tenured and emeritus faculty
Tenure-track faculty
Adjunct faculty
Visiting faculty
Clinical faculty
Participants will receive a personalized link to the web survey via email. The web survey is formatted so that it can be completed on any computer or mobile device. If you believe that you are in the study population but have not received a survey link, please contact NORC by email at boothfacultysurvey@norc.org.
The Booth Faculty Climate Survey asks questions about faculty members' workplace experiences at Booth in general and in their particular areas, as well as their perceptions and experiences with mentoring/advising; discrimination and harassment; stress and well-being; and general department climate, including campus and department resources at Booth.
Yes. The privacy of participants is critical. To make sure faculty members feel comfortable answering questions freely and candidly, all data will be completed and analyzed by NORC researchers, and no one at Booth will have access to individually-identifiable responses. No one at Booth will know who responded to the survey or how anyone answered the questions. Individual identifiers will be kept by NORC under password protected files or on a secure server with restricted rights and will not be shared with Booth. Any results will be reported only in aggregate groupings so there is no method to identify individual participants or associate particular responses with any individual.
NORC will provide Booth with a final report that summarizes the results. All reported data will be in aggregate in order to protect respondent confidentiality, and no individual responses will be reported.  NORC will also provide Booth with a data file from the survey, but the file will contain no personally identifiable information and NORC will take steps to mask the data so that responses cannot be linked with any specific individual through a combination of variables.
No one is required to participate. Should you choose to participate, you may skip any questions in the survey that you do not wish to answer.
The survey should take no more than about 20 minutes to complete. If you are unable to complete it in one sitting, the survey instrument will save your spot so you can return to it later.
The University of Chicago Booth School of Business is sponsoring the survey. They have contracted with NORC to administer the survey and collect and analyze the data.
NORC is an independent, nonprofit corporation that conducts survey research in the public interest for government agencies, educational institutions, private foundations, nonprofit organizations, and private corporations. NORC collects data to assist policy makers, researchers, educators, and others with crucial issues facing the government, organizations, and the public. Past uses of NORC's work have included shaping public policy, drafting laws, and determining how tax dollars and other resources are utilized. For more information about NORC, please visit our website at https://www.NORC.org.
If you have any questions or concerns pertaining to your participation in this research study, please contact NORC by email at boothfacultysurvey@norc.org or call 1-877-253-2087.
Explore NORC Education Projects