Youth & Teen Math Mindset Study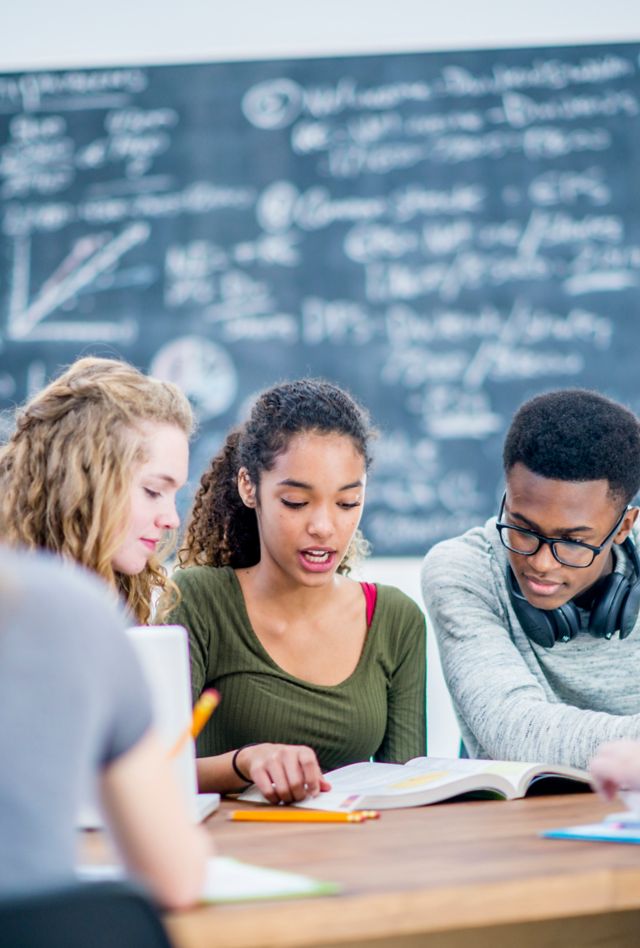 Problem
Teens need more support to succeed in math. 
Research shows that math is a gateway to upward mobility in the United States. However, many Black and Latinx students and students from low-income communities lack the support they need to develop a positive math mindset, a sense of self-efficacy, and a sense of belonging among math learners.
Solution
A NORC survey brought teen voices to the forefront. 
In close collaboration with the Bill & Melinda Gates Foundation, NORC at the University of Chicago surveyed a nationally representative sample of teens aged 13-17 using NORC's AmeriSpeak® Teen Panel. We oversampled for Black and Latinx teens and teens living in California, Florida, New York, Texas, and Washington. We also surveyed a subsample of parents of teen participants to explore the role parents' beliefs about math may have on their children and to build on other teen survey findings.
Result
Insights from the survey will promote math progress for all students.  
NORC's survey analyses identified key differences in teens' math mindsets, identities, experiences studying math, and course-taking behaviors, by gender, race and ethnicity, grade level, and socioeconomic status. Among the findings: 
More male teens than female teens reported being good at math and comfortable asking math class questions. 

More females than males reported getting help with math outside of school and passing last year's math course. 

More white teens than teens in other racial and ethnic groups reported passing their math course last year and indicated strong parental involvement. 

More teens in the survey group with high socioeconomic status (SES) reported passing math last year and taking AP or honors courses than those in the lower SES groups.

Explore NORC Education Projects