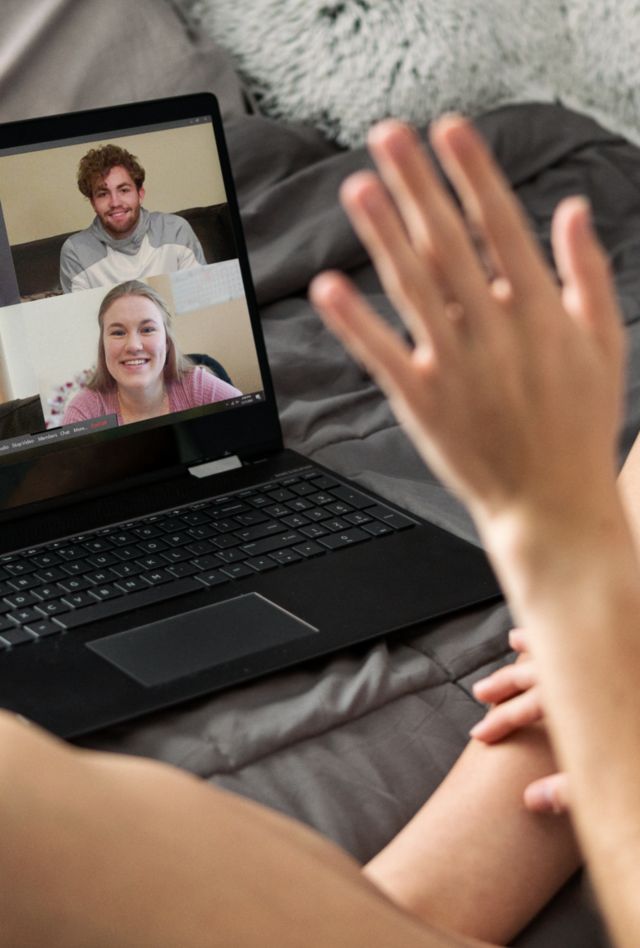 The U.S. government needed rapid, reliable information to close a COVID-19 evidence gap.  
When the pandemic hit the United States, the federal government was gearing up for the 2020 Census and couldn't mobilize fast enough to take on the challenging new task of determining the pandemic's immediate impact on the country. It needed outside help to collect critical data quickly.
Using its VoteCast model, NORC launched three waves of data collection within weeks. 
The Data Foundation partnered with NORC, the David and Lucile Packard Foundation, the Federal Reserve Bank of Minneapolis, and the Alfred P. Sloan Foundation to provide rigorous data for wide publication about the real-time impact of COVID-19 in the initial months of the pandemic.  
NORC and The Data Foundation collaborated on a questionnaire that included measures typically covered by federal government surveys: COVID's impact on health, mental well-being, and jobs. Adapting to COVID constraints, NORC switched from traditional in-person interviews to surveying participants online and over the phone, relying on AmeriSpeak® and address-based lists in its VoteCast tool to capture a representative sample of the country's adult population.  
Additional analysis produced localized estimates that allowed health authorities to drill down on COVID's impact in selected rural areas, urban centers, and states. And to make policymakers and the public more informed in real time, NORC enlisted The Associated Press, its partner in VoteCast, to write news articles based on the rapid-fire data collection.  
NORC's real-time data produced early snapshots of how COVID affected the country.
The Federal Reserve of Minneapolis used NORC data to produce the first-ever study showing how the pandemic was taking a heavier toll on certain racial and ethnic groups, a key finding replicated and confirmed by later studies.  
Meanwhile, NORC's partnership with The Associated Press led to cutting-edge journalism that made the survey results immediately accessible to the general public and decision-makers about the early days of this once-in-a-century event.
Are You a Study Participant?
Have you been asked to participate in the COVID Impact Survey? The Data Foundation is not currently collecting new data for the COVID Impact Survey and has no immediate plans for further data collection.
 
We are aware of a scam posted in newspaper advertising sections seeking responses to our survey; please do not provide personal information or bank account details as those efforts are unrelated to the Data Foundation's survey.

Please contact us with any additional questions or concerns:
Explore NORC Health Projects