Carrie E. Markovitz
Pronouns: She/Her
Program Area Director for Youth Research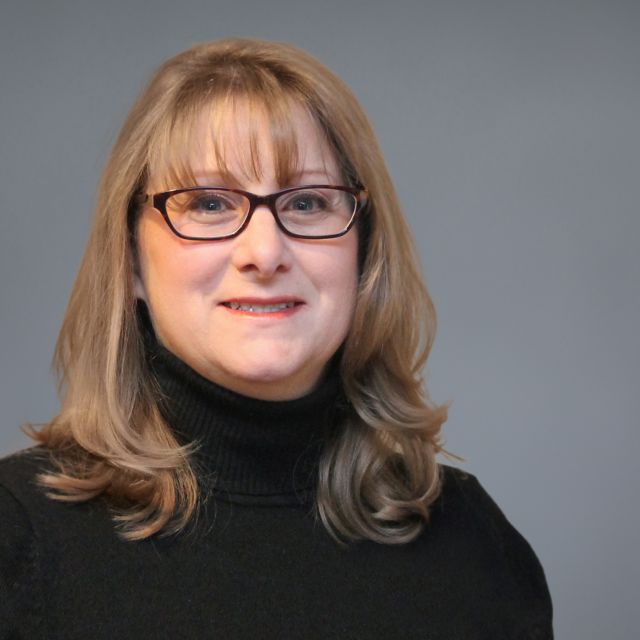 Carrie is a youth development expert and leading methodologist in evaluation research and design.
Carrie is a program area director in youth research for NORC. She is a nationally recognized expert and leading methodologist in evaluation research and design. She has provided 25 years of social science research and evaluation to understanding how best to support young people through their transition from youth to adulthood. While Carrie is experienced across the spectrum of evaluation designs, she specializes in experimental and quasi-experimental evaluation and led the development of NORC's web-based randomization tool for use by programs participating in randomization studies. In addition, she has directed a number of feasibility and evaluability assessments tasked with developing an evaluation design for later implementation.

The common element across Carrie's numerous studies in multiple research fields has been a focus on positive youth development. Most recently, as Principal Investigator for the Chicago Hospital- Working Group project, Carrie led the design of an evaluation of six city-wide hospital-based violence intervention programs for combating youth violence in the city of Chicago. She also developed a randomized controlled trial (RCT) of six Quantum Opportunities Programs for at-risk youth. For over a decade, she has served as Project Director on a series of technical assistance projects for the AmeriCorps program, in which she directs the provision of evaluation technical assistance and evaluation capacity building supports to hundreds of AmeriCorps grantees in various focus areas (education, workforce development, anti-poverty programs, housing, energy usage, etc.) for several evaluation designs, including implementation, outcome, and impact evaluations.
Prior to joining NORC, Carrie worked for several federal research contractors designing and managing multi-million dollar projects. Carrie also has prior experience providing technical assistance directly to communities and youth-serving organizations. As part of her work at the Center for Youth Development and Policy Research, Carrie developed materials and tools to assist communities in providing comprehensive, integrated services for young people. She also developed and administered local surveys on attitudes and issues concerning youth, and developed a system for rating localities on their readiness to participate in various types of partnerships.
Education
MA
The George Washington University
Appointments & Affiliations
Abstract Review Team Member | Quantitative Research Technical Interest Group
American Evaluation Association Annual Conference
Member | 1998 - Present
American Evaluation Association
Member | 2004 - Present
American Statistical Association
Member | 2013 - Present
Society for Research on Educational Effectiveness
Board Member | 2015 - Present
Latin American Youth Center
Board Member | 2007 - 2015
Montgomery County Conservation Corps