Improving and Enhancing the U.S. Vision and Eye Health Surveillance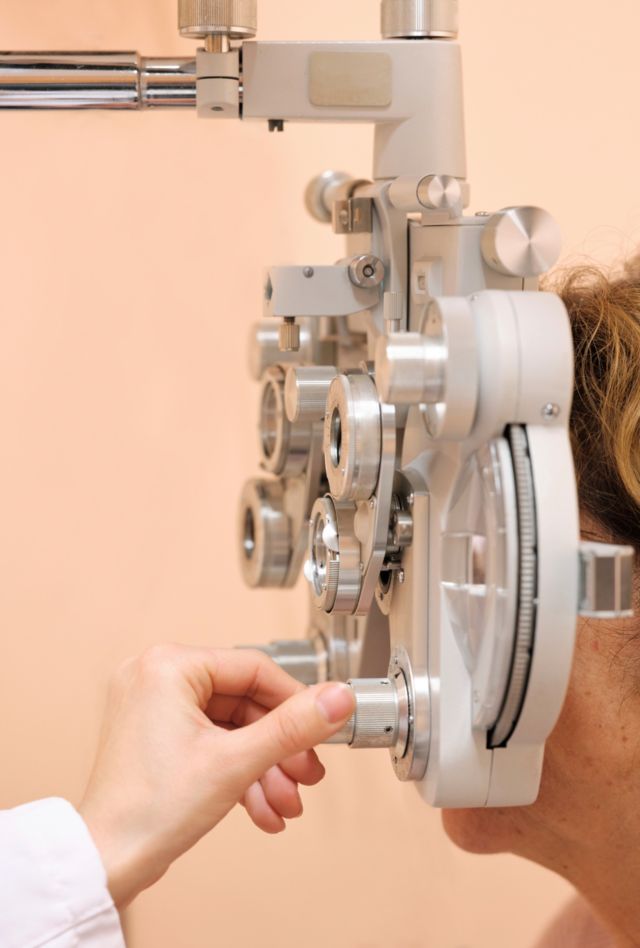 The United States lacked consistently measured data on Americans' vision loss and eye conditions. 
Vision loss is one of the most common and debilitating health conditions in the United States, affecting more than 7 million people and costing more than $134 billion per year. Understanding how many people are affected by eye conditions, who they are, and where they live is to developing policy and allocating resources to improving vision and eye health nationally. But before 2015, no system tracked the prevalence of vision loss nor the dozens of diseases affecting our eyes, and standardized case definitions needed to consistently identify eye conditions were not available. The surveillance systems that did exist relied on primary data collection and case reporting, which is resource intensive and infeasible for vision health.   
NORC developed a national surveillance system based on secondary data sources and statistical modeling.
To address this issue, NORC launched an ambitious effort to construct a national surveillance system by systematically analyzing, organizing, and presenting estimates across multiple existing data sets. Leveraging input from clinical and technical experts, we identified sources of claims data, nationally representative surveys, and electronic health records sufficient to track 17 eye diseases and 93 clinical sub-classifications.
For the most important vision health conditions, we worked with our partner, the Institute for Health Metrics and Evaluation (IHME) at the University of Washington, to create composite prevalence estimates based on information from multiple data sources. For example, our project's composite estimates of vision impairment and blindness used data from a nationally representative measurement of evaluated vision impairment and high-quality data from population-based studies to estimate the total amount of vision loss and blindness in the United States. We then used self-reported survey data from the American Community Survey to estimate how these cases were distributed geographically and by age, race and ethnicity, and gender.
NORC's success on this project would not have been possible without our funder and cooperative agreement partner, the Center for Disease Control and Prevention's Vision Health Initiative. We also relied on outside experts, including from the American Academy of Ophthalmology, the American Academy of Optometry, several universities and medical centers, and Prevent Blindness, the leading public advocacy group for vision health. 
The surveillance system is an evolving and essential resource to guide research and policy in vision health.
The Vision and Eye Health Surveillance System went live in 2018 containing consistently measured prevalence estimates of vision and each health eye conditions from four insurance claims data sources, five representative national surveys, and one electronic health record system. Since 2018, VEHSS has been updated to include additional years of data, condition specific composite estimates for vision impairment and blindness and age-related macular degeneration, and mapping and other data visualization capabilities. In 2022, VEHSS added the capability to stratify American Community Survey estimates of vision impairment and blindness by social determinants of health including poverty, unemployment, and other disabilities. The VEHSS project has resulted in 8 peer-reviewed publications, and 13 reports and documentation manuals. 
The surveillance system contains a wealth of information for researchers, and at least one university course uses it as an introduction to epidemiology. The benefits of the system only increase as we add data over time. In May 2021, in a peer-reviewed paper based on the system's data, researchers were able to report the most accurate picture to date of vision loss and blindness in the United States. They found that sevenmillion people were living with uncorrectable vision loss, including a million Americans with blindness. Nearly one in four were under the age of 40. The research also revealed that more females than males experience permanent vision loss or blindness and that there was a higher risk of vision loss among Hispanic/Latino and Black Americans than White Americans.
Learn More About the Project
For more information about the Vision & Eye Health Surveillance System (VEHSS) and to explore data for one or multiple locations: