The Law Enforcement Officer Safety and Wellness (OSAW) Initiative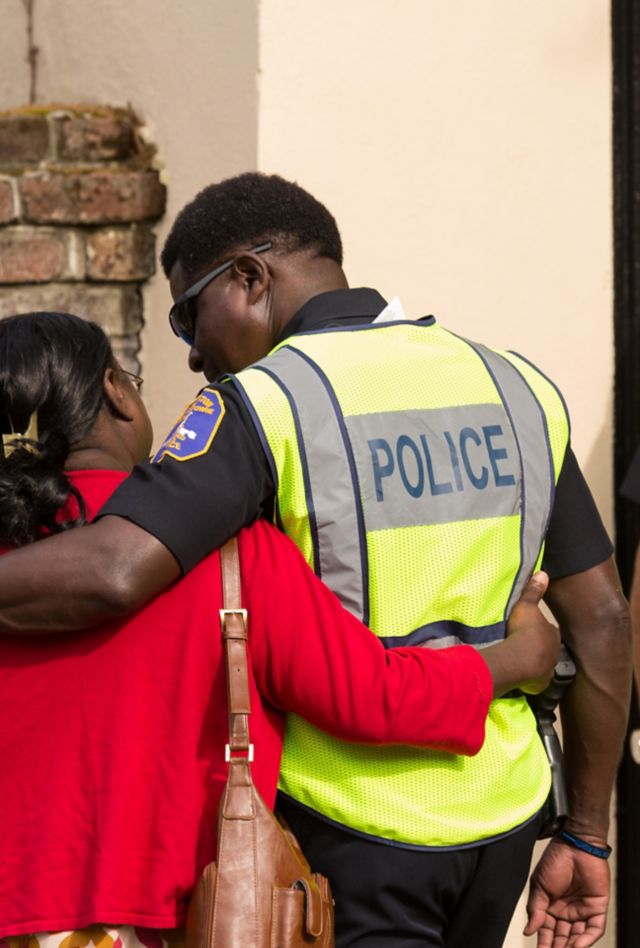 Problem
A lack of rigorous data on Law Enforcement Officer Safety and Wellness.
Law enforcement in the United States is diffused across about 18,000 federal, state and highway patrol, Bureau of Indian Affairs, county and municipal agencies. Although there had been prior agency-level research regarding safety equipment and protocols, with no central management, there has been a lack of rigorous data on law enforcement officer safety and wellness. This gap led to pillar six of the federal Task Force on 21st Century Policing, which recommended for the USDOJ to "enhance and further promote its multi-faceted officer safety and wellness initiative," with attention to fitness, resilience, and nutrition at every level of law enforcement agencies, and a focus on the intersection of on-the-job stressors, safety risks, and suicidality as components of officer safety and wellness.
Solution
A ground-breaking nationally representative longitudinal study.
In 2017, with U.S. Department of Justice/NIJ funding, NORC launched the OSAW Initiative to address this recommendation with a nationally representative, longitudinal study of law enforcement officers (including correctional deputies in Sheriffs' Offices) on safety and wellness within the context of local agency policies and programs. NORC partnered with the Police Executive Research Forum (PERF) to conduct the data collection from agencies and officers from August 2017 to February 2019. Subsequently, the research team collected the second wave of officer-level data from January 2020 to February 2021, followed by the third wave collected from February 2021 to March 2022. Given the spread of COVID-19, the extreme social unrest of 2020, and subsequent developments, OSAW Initiative data from a representative sample of active-duty officers offers a unique view on OSAW metrics for key public safety professionals across the nation.
As part of the OSAW Initiative, NORC designs experimental research to assess the impact of theoretically and empirically informed officer wellness programs. The OSAW Initiative grew out of qualitative research and a pilot study in the mid-Atlantic region funded by the NORC Center for Excellence in Survey Research, in partnership with the PERF.
Result
An unprecedented set of data on officers' risks, resilience, and outcomes.
The depth of data available through the OSAW Initiative has fostered analyses of agency policies and programs, officer mental and physical health, resilience, safety equipment use, ideas about job prestige and job satisfaction, behavioral health, sense of agency support, and job performance. These results are available through peer-reviewed publications as well as articles in Police Chief Magazine and the Community Policing Dispatch. Results of our OSAW Initiative research can be used to inform law enforcement program selection and adaptations to suit different communities, facilitate screening for targeted research studies, and provide data to inform resource allocation and progress in addressing OSAW in the U.S. It is an intent of the OSAW Initiative to support retention of healthy and skilled officers, who thus build the longevity and experience to develop positive community relationships that support public safety.
Project Leads
Senior Research Scientist
"These data can be very helpful for law enforcement agency administrators and policymakers to consider in terms of wellness programs, prevention efforts and budget allocations."
Explore NORC Health Projects