Bangladesh Apparel Industry Study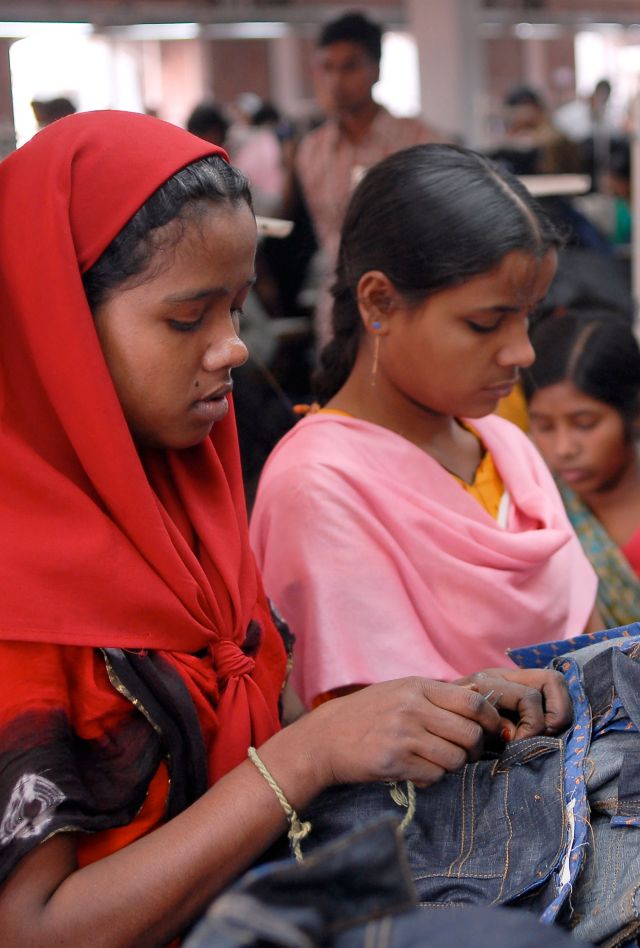 Evidence on modern slavery's prevalence and the effectiveness of interventions to reduce it is limited. The Global Fund to End Modern Slavery (GFEMS) identifies, supports, and collaborates with on-the-ground partners who implement interventions, experimental innovations, or a combination of both to combat modern slavery. Given its strong commitment to evidence-informed practice, GFEMS aims to understand the scope of modern slavery in geographical locations where they intend to invest.
GFEMS contracted NORC at the University of Chicago to conduct a Law and Policy Analysis Study on the informal Ready-Made Garments (RMG) sector in Bangladesh. The study addresses gaps in the legal framework, law enforcement, and institutional capacities to prevent labor exploitation. It aims to identify actionable recommendations for shifting the legal and institutional enabling environment in favor of fair labor practices in the informal RMG sector.
NORC answered nine research questions, grouped into four thematic areas:
Gaps in Bangladesh's legal framework

Barriers to enforcement in the informal RMG sector

The role of law and prosecution in reducing prevalence

Coordination and institutional strengthening to prevent labor exploitation and abuse in the informal RMG sector


NORC carried out desk research and virtual stakeholder interviews to map the existing legal framework around the RMG industry and analyze gaps in this framework. The desk research reviewed 42 documents, including existing laws and policies impacting the Bangladesh RMG sector, academic and gray literature, and research reports. The team then conducted systematic content analyses and legal framework mapping.
After completing the desk review, NORC conducted a series of qualitative interviews to gain a deeper understanding of the enforcement of key laws and regulations, gaps in the legal framework, and potential areas of reform. Preliminary findings from the desk research informed the design of a semi-structured key informant interview (KII) protocol for the different stakeholder groups. The team conducted 15 virtual and in-person KIIs with representatives from the government, legal sector, international brands, employers' associations, informal sector representatives, and donors/NGOs. We analyzed KII data using an inductive, data-driven approach on Dedoose Computer-Assisted Qualitative Data Analysis Software.
NORC used insights from the desk research and KIIs to identify the barriers to enforcing labor laws in the informal RMG sector, including the applicability of legislation to this sector, political will, and the capacity of law enforcement, labor officers, business licensing officers, and others to play their part effectively. Finally, we identified areas of reform to improve and strengthen the protection of informal workers in the apparel industry.
Project Director
Principal Research Scientist
Nayyarstone-Ritu@norc.org
Explore NORC Global Projects