Dan Gaylin
President & Chief Executive Officer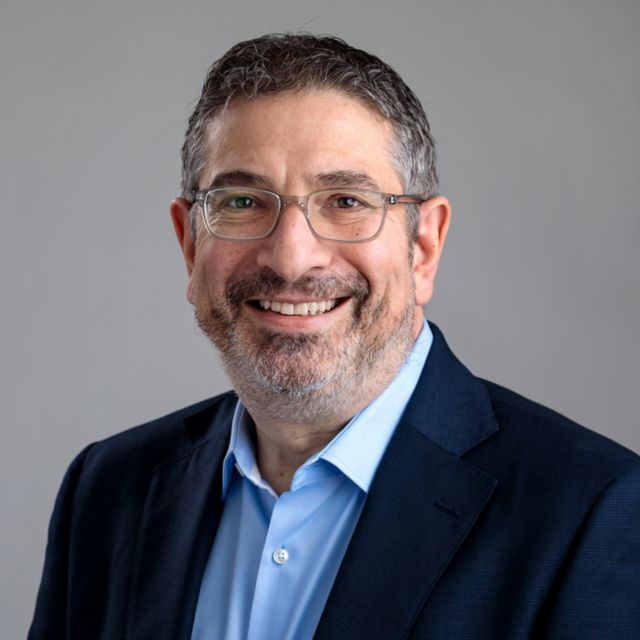 Dan oversees the development and implementation of NORC's vision, strategy, research offerings, finances, and operations.
Under Dan's leadership NORC has grown its revenue over three-fold and launched multiple leading-edge research, analytics, and dissemination initiatives including The AP-NORC Center for Public Affairs Research, AmeriSpeak, NORC VizStudio, the Center on Equity Research, the Center on Survey Panel Sciences, the GSS Data Explorer, and NORC Labs.
NORC is an objective, nonpartisan, global research institute. With approximately 3,000 employees, its primary offices are in Chicago and the Washington DC area, with multiple regional locations throughout the United States. The organization conducts over $320 million in annual research for government, nonprofit, and business clients in the United States and in over 80 countries around the world. NORC's work covers the full range of human experience including economics and the workforce, education and learning, international development, health and well-being, and society and public affairs. Founded in 1941, NORC has a long-standing reputation for scientific rigor and innovative leadership in advancing the methods, scope, and accessibility of modern research.
Dan, who brings 35 years of experience spanning government, private consulting, and not-for-profit research organizations, joined NORC in 2000 and has been President and CEO since 2013. He is a widely recognized expert in health care program evaluation. A hallmark of his work has been leadership of many long-term, multimillion dollar projects that combine primary data collection and analysis, analysis of existing data, and the use of qualitative research methods to gather and distill complex information into recommendations for improving policy, programs, and practice. He led the development of the congressionally mandated evaluation of the Children's Health Insurance Program and directed several major patient care demonstration evaluations for the Centers for Medicare & Medicaid Services.
Prior to joining NORC, Dan served as a Senior Advisor for Research and Planning at the U.S. Department of Health and Human Services (HHS) Office of Health Policy, in which he managed a portfolio of research projects designed to inform Secretarial-level policy initiatives and chaired or co-chaired several HHS-wide research workgroups that reported in to the Secretary or the White House on high priority topics, including prescription drug policy, children's health insurance, and departmental research coordination. Prior to his role at HHS he was a Vice President at The Lewin Group, a private health care consultancy, and a Research Associate and Program Director at the Urban Institute, a public policy think tank.
Dan is a frequent speaker both nationally and internationally on issues related to effective use of data and information to inform decision-making, the democratization of data, data transparency, and data literacy. Central to these presentations is the importance of data quality and the imperative to keep the needs of people, communities, and civil society at the center of data collection and analysis in a rapidly growing and evolving digital world. Dan has published widely in leading peer-reviewed journals, including the New England Journal of Medicine, JAMA, and Health Affairs.
Education
MPA
Princeton University's School of Public and International Affairs
BA
University of Pennsylvania