Barbara-Shae Jackson
Pronouns: She/Her
Senior Research Associate II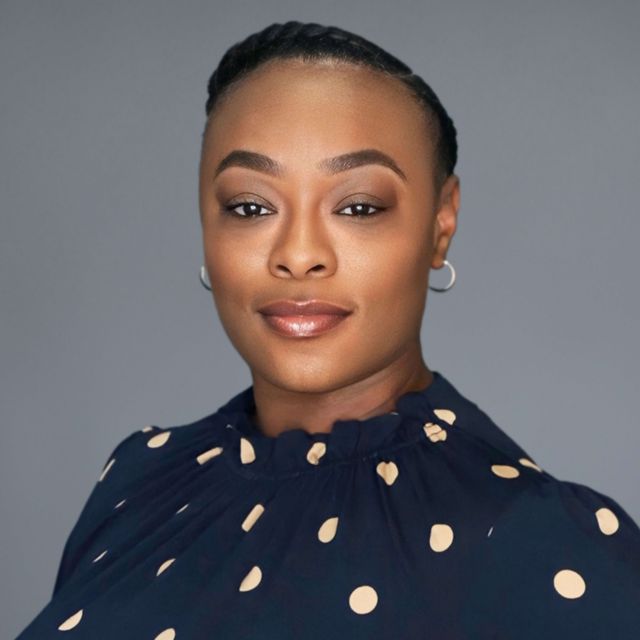 As a social scientist who studies race and the arts, Barbara-Shae helps cultural organizations work toward equity.
Barbara-Shae's social science research is driven by her passion for social and racial justice and the visual arts. Her work with a wide range of cultural organizations includes community needs and assets studies, museum outcomes and experience-design evaluations, and explorations of equity, belonging, and place. 
Barbara-Shae joined Slover Linett in 2023, shortly before it became part of The Bridge at NORC, and has worked with clients and funders such as the Barr Foundation, The Tech Interactive, and Museum Hue. She uses inclusive and equitable research methods and culturally responsive approaches that emphasize dynamic, co-creative possibilities between cultural spaces and the communities they seek to serve and engage.
Barbara-Shae's doctoral work investigated how racism, personality, and cognition influence people's perception of art. That work became the subject of her 2017 TEDx Talk, "The Color Line: Black and White Aesthetic Values," as well as a 2020 exhibition curated by Barbara-Shae at the Paul R. Jones Museum at the University of Alabama, "When They See Us, What Do They See? Perspectives on Black Art." Barbara-Shae is the lead author of a chapter on aesthetic preference and racial bias in a new book, Creativity, Innovation, and Change Across Cultures, and has been published in peer-reviewed journals on topics such as rural vs. urban access to healthcare, aging and age-related changes to semantic networks, and the connection between aesthetic experience and racial bias.
Education
PhD
The University of Alabama
MA
The University of Alabama