Matthew Jenetopulos
Pronouns: He/Him
Senior Research Associate II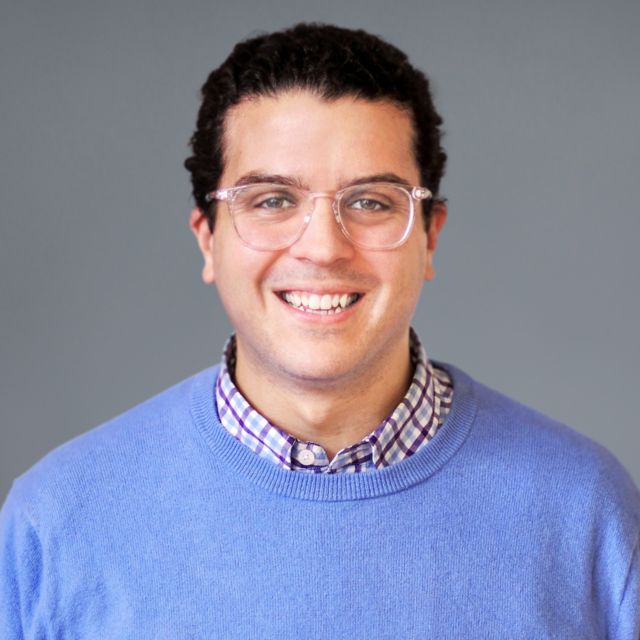 From orchestras to history museums, Matthew helps arts and culture clients achieve their audience and community goals.
An experienced research methodologist, analyst, and communicator, Matthew conducts strategic, equitable studies that give arts and culture innovators the insights they need to succeed. His work ranges from large-scale, national inquiries to place-based, community-specific research and evaluation projects, always illuminating new possibilities for relevance, engagement, and growth. 
A member of the Slover Linett team that came to NORC in 2023, Matthew is known to many arts, culture, and community organizations around the U.S. for his role in the pandemic-era research "special edition" of Culture Track: Culture + Community in a Time of Transformation. In partnership with the Barr Foundation, Matthew also played key roles in the Massachusetts-focused follow-up to that national survey. Keenly interested in digital arts engagement and how the classical music field is evolving to serve diverse audiences, Matthew has worked with classical radio station KING FM in Seattle, the Minnesota Orchestra, and the John F. Kennedy Center for the Performing Arts, among other music and opera presenters. His research has also supported the Irvine Foundation, the Academy Museum of Motion Pictures, the Seattle Theatre Group, the Frist Art Museum, the Chicago History Museum, and a traditional arts apprenticeship program overseen by the Connecticut Museum of Culture and History. 
Before joining Slover Linett in 2019, Matthew ran a small regional orchestra in Connecticut and coordinated programs, marketing, and development for one of the country's largest ensemble-based youth music programs. In addition to advancing the arts nationally in his work at NORC, Matthew is actively involved in his own community, teaching and performing violin and serving as a board member of the Valparaiso Creative Council.
Education
MBA
Loyola University of Chicago – Quinlan School of Business
BMus
University of Hartford – Hartt School of Music