Mary Wagers
Pronouns: She/Her
Associate Director
Financial Management & Analysis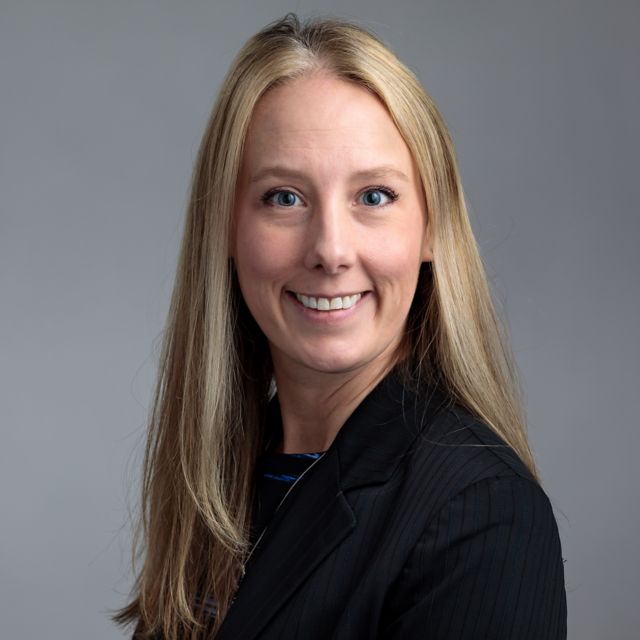 Mary is a finance leader with expertise in reporting, analysis, and finding efficiencies in business operations.
Mary is an associate director in the Financial Management & Analysis department. She leads a team of financial analysts to support four departments; Academic Research Centers, Education & Child Development, Economics Justice & Society, and International Programs. Mary is responsible for ensuring projects are set up in compliance with federal regulations and client requirements and for managing forecasts and reporting actual project spend. Her expertise includes reporting and analysis, project management, business operations and process improvement, and conformity to OMB's Uniform Administrative Requirements, Cost Principles, and Audit Requirements for Federal Awards or "Uniform Guidance".
Within the FM&A Department, Mary is working on improving the new hire onboarding and training process. Mary is creating standardization and cohesion between and among her departments through development of common tools, policy & procedure to find efficiencies and allow for NORC project growth while maintaining hold on staffing. Future aims include continuing to improve existing reporting tools while incorporating newly designed reports and modeling into both departmental and project level analysis.
Prior to NORC, Mary successfully updated and wrote policy and procedure to modernize and simplify work streams, reviewed and approved grant financial reports, oversaw preparation and approval of invoices, managed grant account closeout, managed grant accounts receivable, oversaw grant analysis and ad-hoc reporting, and led year-end close for Sponsored Programs.
Education
MBA
Loyola University Chicago