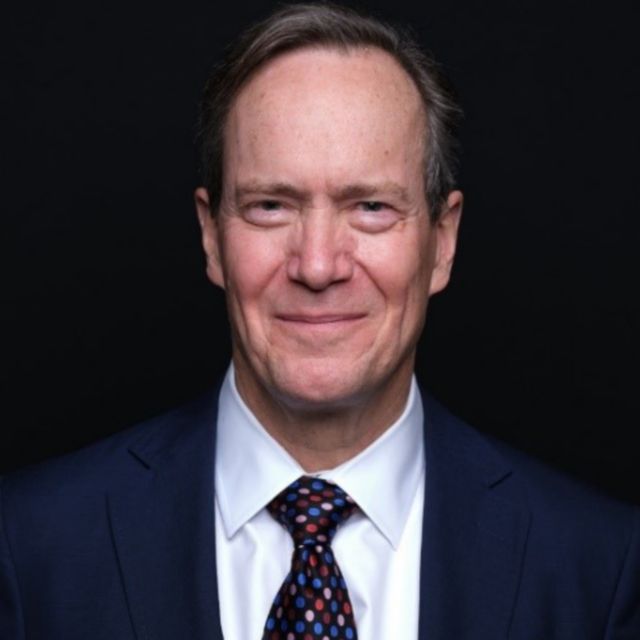 Mark is the Dean of the Biological Sciences Division and Pritzker School of Medicine, Executive Vice President for Medical Affairs, and Paul and Allene Russell Professor in the Department of Medicine at the University of Chicago, where he heads the medical and biological research, education, care delivery, and community-engagement enterprises. He works closely with leaders across the University to drive growth of the health system and integrate the academic, basic research, and clinical programs to leverage the strengths of each, including efforts to create fundamental new knowledge, train future leaders, enhance community health, health equity, and access to care for communities in Chicago's South Side and beyond.
A renowned scholar, physician and caregiver, Mark's research, commitment to education and medical leadership have earned international recognition. He is a leading expert on the mechanisms of cardiac arrhythmias and heart failure, conducting research focused on the role of the calmodulin-dependent protein kinase II (CaMKII) in heart failure and cardiac arrhythmias, which are a common cause of sudden cardiac death. In a seminal 2008 study, his team found that CaMKII could be activated by the oxidization of the amino acid methionine, allowing the protein to sustain its activity even without the presence of calcium or calmodulin. This mechanism, and its activation by angiotensin II-induced oxidation, can lead to cell death in cardiomyocytes, while later work showed that oxidized CaMKII contributes to atrial fibrillation, heart failure and asthma. His work, most recently funded by an Outstanding Investigator Award from the National Heart, Lung, and Blood Institute, has continued to explore the potential for targeting oxidized CaMKII in treating atrial fibrillation and heart failure without inadvertently inhibiting the molecule's critical role in the brain.
Mark came to the leadership at UChicago in October 2022 from the Johns Hopkins University School of Medicine, where he served as director of the Department of Medicine, the William Osler Professor of Medicine and physician-in-chief of The Johns Hopkins Hospital. Before moving to Johns Hopkins, he was chairman and department executive officer of internal medicine at the University of Iowa Carver College of Medicine from 2005 to 2014, while also leading Iowa's Cardiovascular Research Center and serving as the François Abboud Professor of Medicine. He was on the medical faculty at Vanderbilt University from 1996 to 2005, where he directed educational and clinical programs and served as the Jack and Betty Bailey Professor of Cardiovascular Medicine.
Mark has published more than 160 peer-reviewed journal articles, book chapters and book reviews, and has served on the editorial board for several scientific publications, including the Journal of Clinical Investigation. He has given invited talks across the United States and in more than a dozen nations and was included over many years in the Castle Connolly Top Doctors listing. He is an elected member of the American Society of Clinical Investigation, the Association of American Physicians and the National Academy of Medicine.